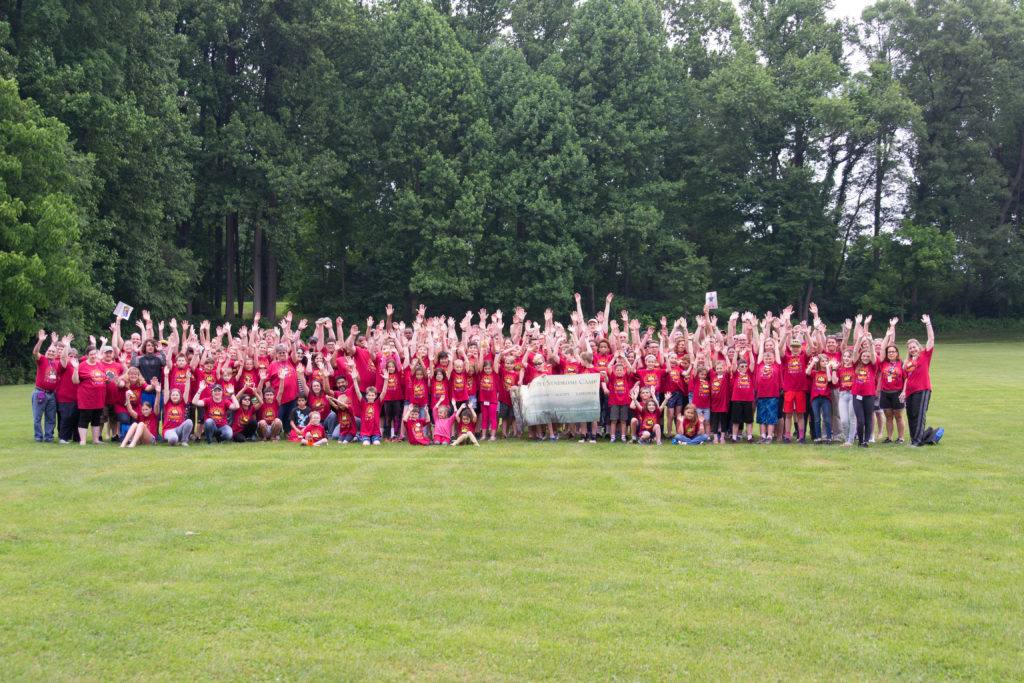 Our 2021 TS Family Camp will be held VIRTUALLY
To keep everyone safe we are going to have camp virtually this year. The event will be on June 11-12th, 2021.
This event has things for every member of the family. There are dynamic speakers, family activities, kids' activities and parent discussion groups. All are welcome to attend! Adults with TS, Parents, siblings, family members of those diagnosed with TS, Educators, etc. The event will take place in your own home via zoom. Our hope is for all our attendees to leave with new information and a greater support system.
Everyone who registers for the event prior to May 10th will receive a t-shirt and other fun giveaways and supplies for the event.
We will meet Friday evening for our keynote address, some get to know you games, and a family activity. On Saturday morning we will start our day off with activities for everyone. Our day activities will wrap up mid-afternoon allowing you to plan a family afternoon and dinner together. We will then come back together for a family event on Saturday evening followed by our closing.
All kids attending can choose from the following activity groups that will each meet twice throughout the camp:
Cooking and Baking – We will be doing both!
Science and Nature – We will enjoy exploring and trying an experiment!
Arts & Crafts – Small groups, split by age with fun crafts designed with that age group in mind.
Video Gaming – Our game groups will be playing both Trailblazers and Rocket League. You may play either on most devices, including PC, Xbox, Switch, PS4. However, you must have both games ahead of time for play. Rocket league is a free download and Trailblazers must be purchased if you do not already have it. The cost is approximately $30.
This event is valued at $50 per person but is being offered free of charge to encourage all to attend and get the support they need during these times. If you are able, please consider donating to help offset the costs.
Our full schedule and list of dynamic speakers will be announced soon.
Our 2022 TS Family Camp will be in person. Camp is held annually in early summer. The event lasts 3 days and 2 nights. The camp that hosts our event, Black Rock Retreat, offers private hotel style rooms with a bathroom for each family. There are wonderful indoor conference rooms for our adult and group sessions. The outdoor activities for the kids are fantastic and include things such as archery, swimming, field games, zip lining, nature center with animals, hiking, arts & crafts, and so much more. Our family events are sprinkled throughout the weekend and include things like a camp fire, movie night, lake or pool party, and more. The weekend will be full of supportive, informative, and inspirational sessions for Adults/Parents, kids with TS, and their siblings.
Be on the lookout for details such as the announcement of our keynote speaker, presenters, activity options, etc. as the date approaches. Registration for the event typically opens in late fall for the following summers camp, making camp a fantastic gift idea. Registration will close in early May. During registration the child(ren) will have the opportunity to pick the activities they'd like to participate in. According to their choice, they will be placed in a small group with kids similar to their age who also chose the same activity, for several breakout sessions throughout the weekend.
There are also many opportunities to volunteer at camp. To find out more about them check out our volunteer page.
PATSA Lifetime Members receive a 10% discount off the registration fee for our Family Camp and Retreat.
Thank you to all who attended our 2019 PATSA Fall Family Camp.