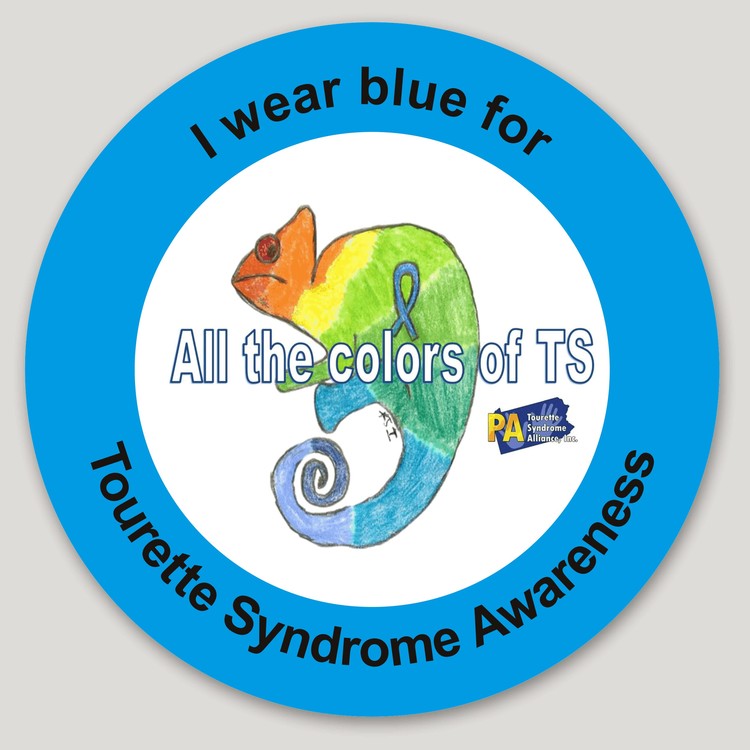 Meet TOMUS "Tourettes Only Makes Us Stronger".  He is our youth mascot and will be helping us spread TS awareness for our 4th Annual Wear Blue for TS event.

To honor Georges Gilles de la Tourette's birthday, we have designated October 7th as "Wear Blue for TS" awareness day.  Georges Gilles de la Tourette is the name sake for Tourette Syndrome.  During this day we are hoping to have as many Pennsylvania residents as possible "Wear Blue" to help promote TS education and awareness.

We encourage you to sign-up as a local organizer for this event.  We need your help to make this event a success!  Our dream is to reach every town in PA and educate about Tourette Syndrome.

As an organizer for "Wear Blue for TS" awareness day you will play a key role in making this event a success.  Your first step is to pick at least one school, community center, area hospital, or other organization to get involved in the campaign. Work along side their administration to promote October 7th as TS Awareness day to have your Wear Blue or Teal for TS Day. Once you sign-up, you will receive a template email that you can use to send to your place of choice, inviting them to help you execute Wear Blue for TS day.  Next, you will be sent a packet of materials to help you plan your event!

To get involved and become an organizer please visit our Wear Blue for TS sign-up page!

If you have questions, please email Nicole, nicole@patsainc.org.